A leader's guide to surviving coronavirus
24 March 2020, Written by Trevor Glass – Business Psychology Researcher at Psych Master Class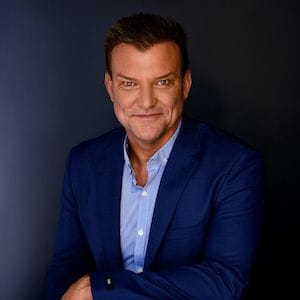 体育在线365 As the coronavirus crisis sweeps the globe, I've had many people asking me: "Who would want to be a corporate leader at the moment?".
The business world has never seen anything like this. No industry is immune to the uncertainty that has engulfed us. Every CEO and executive team is under extreme pressure. Who in their right mind would want to be responsible for guiding their organisations through such difficult times?
And you know what I tell them? Leaders do and that's because these are the times that define them.
体育在线365 Leaders aren't made when it is smooth sailing, when they can simply hoist the spinnaker and let calm breezes guide them and their teams towards their next surplus.
体育在线365 No leaders are created in times of struggle, adversity and crisis and that is exactly what businesses are facing for the foreseeable future.
Supporting leaders through tough times such as the present is exactly why I became a Business Psychology Researcher and created the educational programs.
True leaders stand up when the storm is raging and to help them do just that, I've identified three non-negotiables executives must embrace to ensure they and their businesses are able to survive coronavirus.
Transparency
Some leaders like to shield staff from the reality of business. To let them believe all will be well if they just focus on their individual roles. That ignorance is indeed bliss.
Now is not the time for such nonsense.
With so much fear and uncertainty across the community, it is essential leaders proactively address their teams about the financial realities facing their organisations.
体育在线365 These can be uncomfortable conversations but if they aren't happening at an official level, I can guarantee they will be taking place in corridors and kitchenettes as team members fret about what lies ahead.
As leaders, we need to foster environments where staff feel invested in the fortunes of our organisations and being treated as partners in times of crisis is crucial to building that culture.
体育在线365 Instead of letting rumour and innuendo fuel the flames of fear, it is better to be transparent about what lies ahead and allow staff to not only share their concerns but know exactly where they stand.
Trust
I always grin when told someone has the potential to be a great leader because they are trustworthy.
体育在线365 The reason? Because nothing will prove just how trustworthy someone is until they have sat in the hot seat, particularly during a crisis where staff desperately need their leaders to struggle for them and with them.
体育在线365 As leaders navigate the next few months, it is essential they keep the 'T Word' at the forefront of their mind and that's because trust is like a bank account - it takes a long time to build up interest but you can blow it in an instant.
体育在线365 With 'social distancing' the new buzz term of the coronavirus landscape, many leaders will struggle with the thought of staff working from home. Too many managers feel they need to see an employee in the office to know they are working and that all comes down to trust issues.
体育在线365 With businesses increasingly being forced to consider a work-from-home mantra, I fear for leaders who have traditionally motivated their teams by using the carrot or the stick, the carrot being a reward for doing their job and the stick being punishment for not doing so.
体育在线365 Conversely, leaders who have stockpiled trust credits with their staff and developed a culture where collaboration can happen without micromanagement or supervision are already miles ahead in this new world.
Care
The next few months are going to be a harrowing time for some businesses. Closures are inevitable. Jobs will be lost. Lives will be changed forever.
体育在线365 And that's why it is has never been more important for leaders to not only care about their people but show that they care.
体育在线365 Life outside work means so much at times like this. Employees will be dealing with issues at home they have never previously faced. There is potential for school closures, travel bans, health woes for elderly parents, anxious questions from children.
By adapting work practices and their own attitudes to the context of the world, leaders will demonstrate they care for not only the wellbeing of their staff but the people their staff care about.
Using the carrot and the stick is destined to fail at the best of times. Given we may well be in the worst of times right now, I implore leaders to open their arms to the people they want and need - to have their backs more than ever.
About Trevor
Trevor Glass is a business expert who has dedicated his life to educating people about the psychology of business. Trevor founded after a successful career in IT, starting two companies that he later sold for millions. Key achievements of Trevor's while working in the corporate sector including achieving a 98% client loyalty rate while maintaining exponential growth.
This article was written in partnership with .
Never miss a news update, subscribe here. Follow us on , , and .
Business News Australia
Author:
Trevor Glass – Business Psychology Researcher at Psych Master Class